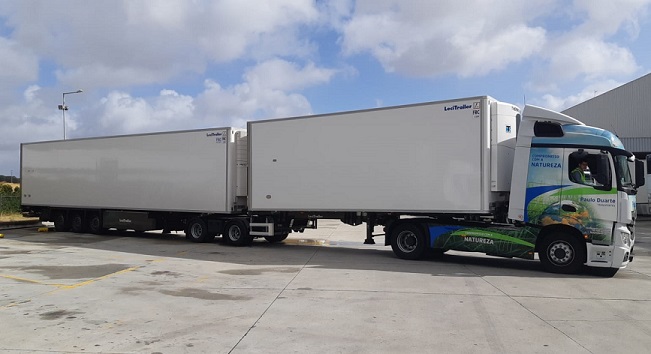 Link Trailers of Paulo Duarte on the road
Paulo Duarte is a company that has the policy of investing in sustainability management of means of transport. It is with great pride that we can affirm that we are pioneers in the acquisition of threeLink Trailers considered as semi-trailers of the year 2018.
The new Link Trailer is in circulation on our roads, particularly in the large distribution service of Sonae MC. The innovation of this new form of transport, transfers to all partners a new approach and advantages in transport logistic process, in this case, for loads in temperature controlled.
The Link Trailer It has innovative features and advantageous for transport companies and their partners. These features range from the flexibility of the equipment, an increase of 55% of the load capacity compared to a conventional trailer and 25% reduction in CO2 emissions. It is certainly a positive contribution in reducing CO2 emissions per box transported.
All these optimizations are coming to meet the social and environmental responsibility policy of Paulo Duarte. Stress that this equipment can achieve a weight capacity of 38ton and behave 51 pallets.
Subscribe to our newsletter to get the latest from Paulo Duarte.