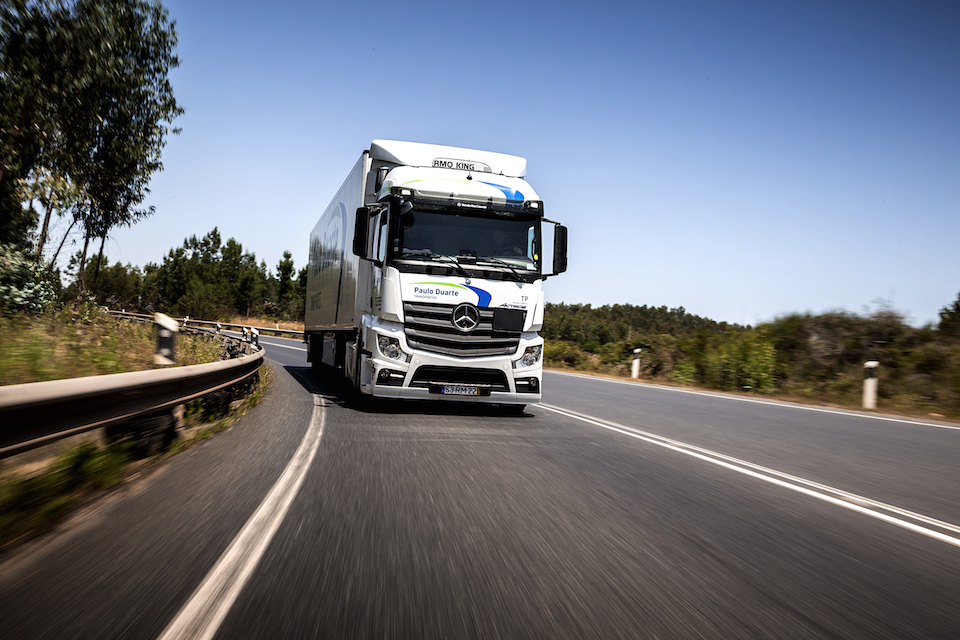 "Aware of the importance of continuing to minimise the impacts of its activity on the environment, in 2021 Transportes Paulo Duarte decided to modernise its fleet by acquiring almost two hundred latest-generation vehicles, in an investment that amounted to 15 million euros," the company reveals.
Transportes Paulo Duarte, the Iberian fuel and liquid food transport company and part of the Paulo Duarte Group, has announced that it has achieved a reduction in carbon dioxide (CO2) emissions by 2021. In total, the company emitted 540,000 tonnes less CO2 in the more than two million deliveries made during the past year.
"This is a historic result and demonstrates the company's concern as an entity that is socially committed to the environmental cause," says the freight company.
"Consciente da importância de continuar a minimizar os impactos da sua actividade no ambiente, em 2021 Transportes Paulo Duarte decidiu modernizar a sua frota, adquirindo quase duzentos veículos de última geração, num investimento que ascendeu a 15 milhões de euros", revela a empresa.
"In addition to the focus on modernising the fleet and promoting a more environmentally friendly activity, the company remains focused on strengthening investment in technology, in order to optimise the company's processes and contribute to its sustainability," he ensures.
"With rising inflation, fuel prices at the level they are and economic instability, it is crucial for the company's profitability to seek new forms of savings. We therefore see these efforts as investments for the future," Gustavo Paulo Duarte said in the statement.
It should be added that in the last two years Transportes Paulo Duarte managed to reduce its ecological footprint by 30%, efforts that Gustavo Paulo Duarte, director-general of Transportes Paulo Duarte, has yet to see rewarded.
"We live at a time when, increasingly, the transport industry needs to measure the impact of its activity on the ecosystem and, unfortunately, there is no support from the Government for this to happen," he says saying that "it is necessary to support companies in the energy transition and create mechanisms that promote investments in this area by them."
Source: Jornal Económico
Subscribe to our newsletter to get the latest from Paulo Duarte.